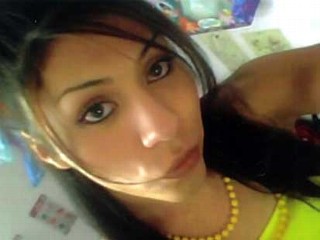 18 year old
Angie Zapata
was found beaten to death in her Colorado apartment in July 2008. People have been rallying for justice since.
This news just came in today, i quote from
9news Colorado:
The jury found 32-year-old Allen Andrade guilty of both first-degree murder and of a bias motivated crime or hate crime. It is believed to be the first conviction in state history for a hate crime against a transgender person.
I'm not sure if this sets a nationwide precedent, but i wouldn't be surprised.
As always, I have complex feelings around the failings of our (in)justice system, a system that does not rehabilitate, a system where big wigs make bank from imprisoning humans, a system rife with oppression... but i do hope that the friends and family of Angie Zapata find some redemption in this historical ruling, and i hope that this sends a message to people inclined to violence that you can't get away with hurting transgendered folks.
Rest In Peace Angie Zapata.
(click for tribute page, hear from her family, get educated on TG issues)
.